Secure Sockets Layer (SSL Certificate)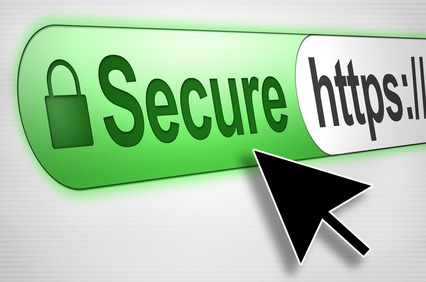 Secure Sockets Layer (SSL) is a cryptographic protocol that provides communication security over a computer network. When making decisions on your website, knowing when you need a SSL Certificate is very important.
When deciding if you need a SSL Certificate, ask yourself the following 3 questions …
Is my site an e-commerce site that collects credit card information?
For most e-commerce sites, you absolutely need an SSL certificate!  As an online merchant, it is your responsibility to make sure the information you collect from your customers is protected. This will shield you and your customers by making sure that no one can intercept and misuse their credit card information.
Your customers are providing you with very important and personal information that allows access to their hard earned money. If an identity thief gets access to your customer's credit card information because you didn't take the necessary precautions, it can be devastating to you and to your customer. Your customers need to know that you value their security and privacy and are serious about protecting their information. More and more customers are becoming savvy online shoppers and won't buy from you if you don't have an SSL certificate installed.
If you accept credit card information and store it in a database so you can process it using an offline POS machine or charge it manually on your merchant account's website, then you definitely need an SSL certificate to secure the credit card data as it is transferred. You also need to be very careful with the data when it is stored on your servers. Learn more about PCI Compliance and SSL and the requirements of protecting stored credit card information.
Do I use a 3rd party payment processor?
If your e-commerce site forwards your visitors to a 3rd party payment processor (like PayPal) to enter the credit card information then you don't need an SSL certificate because your website won't touch the credit card information. Just make sure none of the credit card details get entered when the address bar still shows your domain name. Note that PayPal allows you to accept the credit card information on your site or forward visitors to their site. If you accept the credit card information on your site, you need an SSL certificate.
Do I have a login form?
If your users enter a username and password to login to your site without an SSL certificate, an attacker can easily see their username and password in clear text. This would allow someone else to impersonate your visitor, but it allows for a far more dangerous possibility: Because users often use the same password on many sites (including their bank accounts), an attacker can potentially compromise many other accounts. If you let people store a password with you, you must take responsibility for protecting it, even if the security of your own site isn't critical.
If you think you need SSL, consult your hosting provider or simply ask one of RC Website Group's website specialist. We would be happy to help you decide what is best for you.
Related Articles:
Tags: SSL, SSL Certificate, Web Hosting