The Importance Of Reputation Management For Your Business | What is it?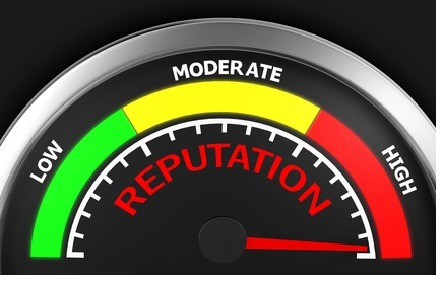 Developing a good reputation is something that can have a wealth of benefits for a business, and the more that other people talk up how good your company's products, services or venues are, then the less marketing you will have to do. Historically, advertising would have been the best way to get people to buy products or services, and the main way that people knew what to enjoy and what to avoid was through trying different things. Today, the world of business is very different, and trying to encourage and manage a good online reputation can make a huge difference in how successful a company will be.  Reputation Management will help!
The Growth Of Review Websites
One of the biggest reasons that reputation management has become so important to companies over recent years is that there has been a boom in review websites, and while TripAdvisor is the leader in the travel market, there are sites that allow users to review almost any product or service available. As these sites proliferate and have more reviews posted, more users will use them as the greater number of reviews gives a more rounded picture of what a venue, service or product is like. There is a certain thrill for reviewers too, with such sites offering levels of how reliable reviewers are, and badges for different numbers of reviews or types of products they look at.
Why Do Companies Receive Poor Reviews?
The truth is that almost every company will have a greater proportion of poor reviews on such websites than the proportion of their customers who are actually dissatisfied. The reason for this is that people are much more likely to complain about something that is poor than they are to talk about something that they really like or enjoy. The key to being aware of what to do when you receive poor reviews can actually benefit the business, and can either be an opportunity to show real customer service for genuinely disappointed reviews, or to get kudos for a witty response when a poor review is unreasonable.
Benefits Of Positive Reputation Management
Trying to drive a positive online reputation is something that can have a real difference for the success of your business, as more people rely on online reviews to see if a product or service is worth using. Finding your business at a top of such reviews can also allow you a little more freedom in terms of not having to charge rock bottom prices to get the business, which can also do wonders for the bottom line.
Engaging Customers To Share Their Positive Experiences
This is probably the most difficult part of the drive for a positive reputation, but there are some ways to encourage this. The first method is simply to encourage reviews, and include fliers or posters bringing review websites to the attention of your customers. Having management or individuals within the business who regularly respond to reviews can also be a smart move, as seeing the interaction on these sites will also encourage people to leave their review on these sites.
If you want to know more about Reputation Management, RC Website Group offers a free consultation that will help you understand what your next step should be.
Related Articles:
Tags: Reputation Marketing, Reputation Management