3 simple ways to improve your Facebook security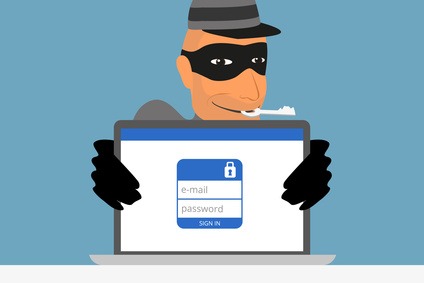 Your Facebook profile is a representation of you on the Web. It's where you connect with friends, learn the latest news and find the best reviews of the restaurants and products you enjoy every day. You use your Facebook profile all the time, so you want to make sure the information you display on Facebook remains as safe and secure as possible.  With this, you need to consider how important Facebook Security is to you and your business.
Facebook works 24/7 to protect people's accounts, but there are also simple things you can do to take more control of your Facebook security. Here are three easy options:
1. Take a security checkup.
Security Checkup is the quickest and easiest way to add extra layers of protection to your Facebook account. With three simple steps you can:
* Control where you're logged in. This makes it easy to log out of devices you haven't used in a while or may have forgotten about, meaning you'll only be logged into Facebook on devices and browsers you approve.
* Turn on Login Alerts. When this feature is activated, you'll receive a notification or email alert whenever someone tries to log into your account from a new device or browser.
* Review your password security. Only use strong and unique passwords. You should never use your Facebook password anywhere else online and never share it with anyone.
You can start your Security Checkup any time by searching for "security checkup" in the Facebook Help Center, or by typing facebook.com/securitycheckup into your browser.
2. Turn on login approvals.
If you're only going to make one change to improve the security of your account, this is it. Otherwise known as two-factor authentication (2FA), login approvals provide an extra security step whenever you log in from a new device. You will get a special code on your phone that you use along with your password to complete the login process.
To turn on login approvals, all you have to do is go to "Settings" in the Facebook app on your phone or in your browser. Once you've done this, select "Security Settings" and check the box next to "Login Approvals." If you don't have login approvals turned on already, you should do it as soon as possible.
3. Use your Facebook login with third-party apps.
Your Facebook login allows you to quickly and safely log into many third-party apps using your Facebook account. Maintaining a login system is hard, and by using your Facebook account, you don't need to trust your login to every app you sign into. They never get to see your Facebook password. As an added bonus, using Facebook Login means you don't need to create and remember lots of new passwords.
You can also control what information you share with these apps by clicking "Edit the Info You Provide." And best of all, you choose whether to let the app post on your behalf.
To sign into an app with Facebook, simply click on the Facebook button on the app's sign-in page.
Improve your Facebook security today
In addition to the steps above, you can also visit the Facebook Safety Center, which provides additional tools to help control your experience on Facebook, as well as numerous tips and resources for safe and secure sharing. It also gives you access to the Bullying Prevention Hub, a resource for teens, parents and educators seeking guidance on how to prevent and address bullying on the Internet.
Your home comes with locks on the doors. Your car comes with an alarm. Your cell phone comes with a passcode. Yet every day you take additional steps to protect these possessions and the valuable information they hold. Why not do the same for your Facebook account? With just a few simple clicks, you can give your account a tune-up and more safely connect to share on Facebook with the people you care about.
If you think a Facebook campaign could help your business, consult one of our RC Website Group's Marketing specialist. We would be happy to help you decide what is best for you.
Related Articles:
Tags: Facebook Campaign, Facebook Marketing, Facebook Security