Is Facebook Marketing The Right Choice For Your Company?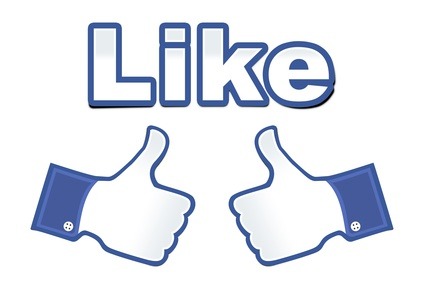 Around the world, it is believed that Facebook Marketing has access to the largest audience in the world with over a billion registered users, and with such a large membership it is no surprise that Facebook offers some fascinating marketing opportunities. A key aspect of Facebook's proposition is that it doesn't just offer a huge target market, but it can also split this market by demographics including age, sex and even personal preferences. Placing adverts through the company can be done in a very detailed way, and it is best to use adverts that encourage users to interact, although it is vital that this type of advertising is closely monitored.
Promoting Your Company Through Facebook
Like registering for Facebook as a personal user, the first thing that a company wanting to advertise through this medium needs to do is to create a profile containing many of the business details. Once this is in place, the company can then start to work through Facebook to place adverts aimed at particular types of people, and as it is a social medium the aim of these ads is usually to get users to click through on to the company profile, or to submit further information about themselves. Facebook does include some very interesting success stories about companies advertising through the site, so these are worth a look.
The Benefits Of Facebook For Advertisers
The key feature that many companies will find attractive about Facebook as an advertising medium is that it can deliver adverts that are much more targeted and focused than through any other way of advertising. Knowing the location and the age range of those that are being targeted is just the start, as Facebook stores a wealth of information on their users, from their entertainment preferences through to their political views. Advertisers can also find that more people are likely to interact with their company as the very nature of the website is one of chatting and sharing information with friends.
Making Adverts For Facebook
Because of the unique way that adverts are delivered to people through Facebook, most companies will create adverts especially for the website, with an emphasis on catching the user's eye, as it is so easy to scroll by. The best adverts are those that engage with potential customer or clients, and getting them to want to interact with your company, whether it is by viewing your business profile or continuing on to your website. As it is possible to be very detailed with the target demographic, releasing small experimental adverts can give you almost immediate feedback about which ones are most effective.
The Problem Of Fake Clicks
One of the measures that Facebook uses to calculate the success of an advert is that of the number of users click through on to a profile or website from the advert, but this can be distorted by fake profiles. Although Facebook estimates only a small percentage of the online profiles are fake, as these are controlled by automated computer systems, it can make adverts appear more successful than they are. Make sure that you monitor the success of your adverts closely, and verify the profiles of those that are actually coming through to your profile and website.
If you think Facebook Marketing could help your business, consult one of our RC Website Group's Facebook Marketing specialist. We would be happy to help you decide what is best for you.
Related Articles:
Tags: Facebook, Facebook Campaign, Facebook Marketing, Online Marketing