Using Ethical Web Design That Makes Websites More Inclusive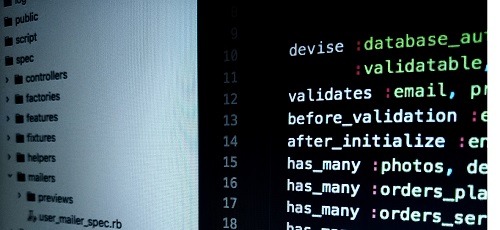 One of the biggest mistakes that web designers can make is assuming that everyone who is accessing the websites they create will interpret and be able to access the site in the same way. There are so many ways in which people can make websites more inclusive, and they are usually relatively straightforward steps that don't need huge adaptations to achieve. It is worth taking time to ensure that the website you are designing will have the widest reach and be as inclusive as possible.  Ethical Web Design will help!
Helping To Make Websites Friendly To Those With Disabilities
There are several simple steps that web designers can take to help disabled web users, and adding 'alternative text' to images will help give a basic description of an image to visually impaired web users. Using links that have a description of the destination of the link, rather than just 'click here' will also make it much easier for disabled users to know where the link will take them. Try not to make links too small, this makes for a small target for people with physical disabilities and who may struggle to keep the mouse steady. Keeping content short and concise will also help the elderly or those with learning disabilities, who may struggle with large chunks of text.
Taking Ethnic And Gender Diversity Into Account In Web Design
One of the factors that can alienate potential customers that are visiting your website is if they feel excluded by the design or features of a website. Do your research about the potential audience, and where possible test any changes to ensure there are no issues to address. One small but effective example of taking such things into account is shown by Apple's icons that are available in a range of skin tones. If you do have fields asking to specify the gender of the user, make sure these are also diverse and allow your audience to identify in the way they would like.
Using Images That Reflect Cultural Diversity
Many websites will use stock images in order to provide images of people appearing to enjoy services or products offered by the company. Where possible produce your own photographs or at least use stock photographs that will reflect the diversity of the audience that may be visiting the website. It may sound a small thing, but it can help to avoid alienating a big part of your audience.
Understanding How Culture Can Affect Website Design
Research is very important when it comes to designing a website effectively, so check your audience to see how they react to different aspects. One example of this is the sale of electrical goods such as vacuum cleaners – some countries prefer to see people using these implements, while others prefer an attractive photo of the item on a neutral background. Another important thing to consider is how colors may be interpreted by different cultures, with different meanings and feelings associated with different colors which can vary from country to country.
If you want to continue a discussion about ethical web design, RC Website Group offers a free consultation to help us get started right!
Related Articles:
Tags: Ethical Web Design, Inclusive Web Design