7 Secrets to Post-Covid Sales Success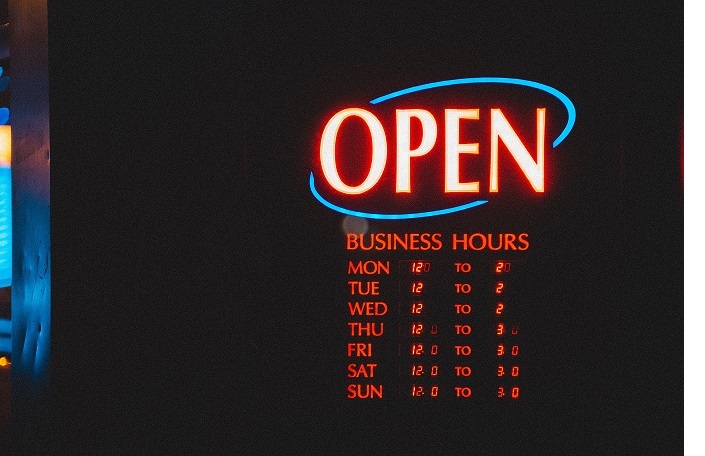 One thing in business is certain: Selling will never be the same again.
With remote workforces making it impossible to stop by, fewer trade shows, virtual meetings and prospects much less likely to respond to a cold email or social media request, getting in front of prospects and existing customers will be more difficult than ever.
The competition is no longer across town, across the state or across the country. Because buyers are now used to virtual meetings and online product demonstrations, sales teams are learning that their competition can be any organization that offers a similar solution, anywhere.
How can your company build a healthy prospect pipeline and win business in the new landscape? With a nimble sales force that truly understands its prospects and clients and knows what's relevant to help them achieve their business objectives.
These are the "Seven Secrets to Post-Covid Sales Success" the most successful organizations test and implement:
1. Fast response model: Because work-from-home has rendered traditional 9 to 5 business hours nearly meaningless, prospects and customers expect answers to questions quickly and if they don't receive a rapid response, they will find an alternative. Sales teams should assign people to monitor incoming leads and respond with urgency, even on the weekend. Consider implementing Live Chat functionality on your website so it's easy for prospects to get in touch with a human. Sales management should also empower salespeople to make decisions and not have to wait for a supervisor's approval.
2. Digital proficiency: Ensure that all salespeople have the proper computer hardware and software so remote meetings and presentations are professional. Web cameras with 1080 resolution, good lighting and a high-quality microphone are the minimum. Provide training on how to set up and deliver a quality virtual presentation, including the proper use of slides, video and other resources.
Recording a quick video message to send a prospect a short video or product demo is much more effective than email or static messages. If a picture is worth a thousand words, video is worth a million. With video, you can show your personality, energy, empathy and excitement to work with a prospect. With SalesReach.io a salesperson can create a customizable portal featuring product information, relevant articles, and the ability to send a personalized video message.
3. Embrace the phone: Spam and irrelevant messages are clogging up email inboxes and social media messaging. Sales teams that call before sending an email or LinkedIn connection request report higher response rates. Even if you leave a voicemail, when your prospect receives your email or connection request, they are more likely to recognize it as legitimate.
Today, phone also means text messaging. With texting, it's best to use with permission. Many younger people prefer text messaging to other forms of communication. Some companies are even embracing other messaging platforms such as WhatsApp.
4. Engage the customer service team: Customer service and sales have lived siloed lives within many organizations. No longer. In a recent American Express survey, 70% of customers said they spend more money with companies that offer top-notch customer support. Because it's easier than ever for a buyer to find another vendor, ensuring customers get their issues handled quickly is paramount to business success and future sales success.
Customer service personnel are being brought into sales and product development meetings because they are on the front lines, hearing the problems clients face and the solutions clients desire.
5. Content is king: Just checking in will no longer suffice as an email opener. Clients and prospects want educational content that is relevant to their world. In a recent Harvard Business Review article, 82% of business-to-business buyers said educational content shared by a salesperson was an important factor in deciding who they wanted to talk to.
Should salespeople create content? Of course not, as that is the role of marketing. Yet salespeople can post relevant content on social media and send emails and social media messages with content that is highly relevant to a prospect or existing client, and their company.
The key when sharing content with prospects and clients is ensuring your message is all about them and not about you. With this value-added follow-up, you find information you know your prospect cares about, and share it in a way that shows you care about their success. Personalized and relevant value always wins.
6. Digital reputation management: Especially in today's political climate, seemingly innocent online comments, social media posts or even an unprofessional LinkedIn photo could be costing salespeople business. If you've ever heard from a prospect, "We decided to go in another direction," you might want to review your online presence.
It's almost a certainty that a prospect is going to look up the salesperson online. While it may be hard sometimes and whether you like it or not in most cases political posts and personal issues should not be aired in public. Don't discuss your company or your clients in anything other than a positive light. Your reputation is how others perceive you and for the first time in history at least on a mass scale, your reputation is being determined and you're being judged before people even meet you.
7. Research and relevance: It's no longer enough to be interesting. To succeed in sales today, you must be interested. Of course, you need to be interesting, meaning your marketing material, presentation, website and social media presence must be professional and engaging.
But remember that buyers are interested in one thing: themselves. To win the deal, you must be interested in your prospect, interested in their issues, interested in helping them achieve their goals, and bottom line, interested in their success. That means do your homework and provide relevant information in every communication.
If you want to know more about what you should be doing to help with your Post-Covid sales success; RC Website Group offers a free consultation that will help you achieve your goals!
Related Articles:
Tags: Post-Pandemic Sales, Post-Covid Sales Success